Your Erasmus adventure in Poland has finally begun? Good. We hope you will spend an amazing time here using Mobile Vikings SIM card to stay online and call or text your friends and family. That is why we prepared a brief information for you on how to use our services and what we can offer.
What do Mobile Vikings offer me?
We have divided our offer into two main groups – standard tariffs and no limit tariffs.
Taking into consideration the first of them, you can find three options: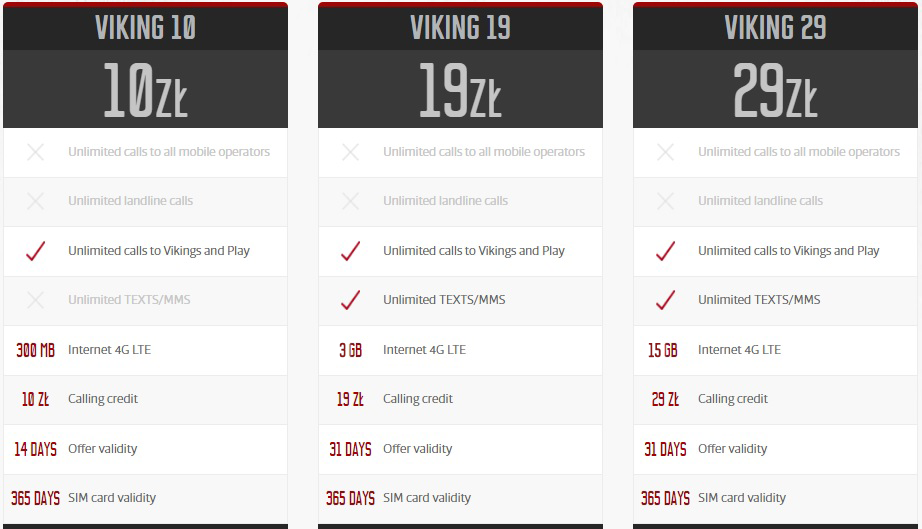 We recommend to top up your account with standard tariffs especially if you plan to contact your family and friends in home country often. To make calls abroad, you can use calling credit.
The second group – no limit tariffs – presents as follows: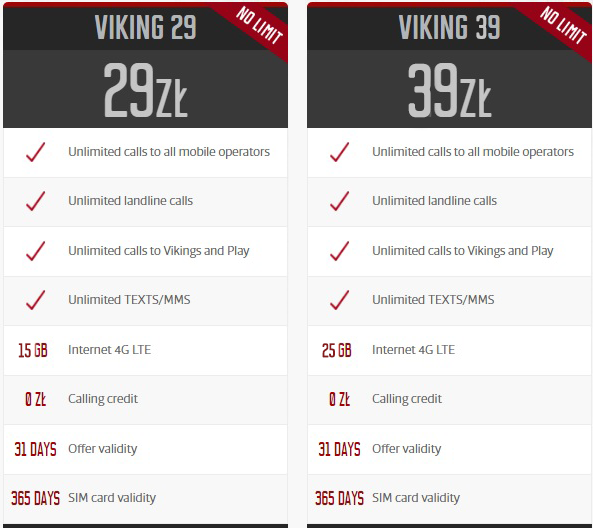 No limit offer is the best option for students planning to contact mostly others across Poland.
What is worth noting, Mobile Vikings offers many different packages of the Internet, allowing to download and use untapped GBs of net in the next months. The only condition is to always top up your account before validity of actual top up expires. Are you addicted to Facebook and Messenger? Don't worry. In Mobile Vikings you can use it as often as you want because for this two apps we give you free unlimited data usage.
How can I use Mobile Vikings services?
We hope you have received our SIM card in Erasmus Welcome Pack from ESN. If you haven't, please contact your Erasmus patron from ESN office.
Remember that due to the changes in the Polish law, each prepaid SIM card user has to register his or her SIM, and only then we can activate your number. Information on how to do it can be found here.
To top up, always log in to your viking account on our website and choose "Top up" option. You make a payment via your debit card or bank transfer. More information on how to top up can be found here.
Are my friends also Mobile Vikings?
We give free SIM cards to all Erasmus students but if some of your friends are not Mobile Vikings yet, you can make it happen and earn on it. Recommend us to your friend. If he or she mentions your phone number or e-mail address during Viking registration, both you and your friend will receive 19 Viking Points (meaning 19 PLN) after his or her top up of least 19 PLN. You can find more info here.
How can I contact you?
Having any questions or problems? Don't hesitate to contact our Help Desk team. You can do it via dedicated e-mail address esn@mobilevikings.pl, phone: +48 71 799 99 40, Facebook or Twitter. We are ready to chat in English with you!